StudioCanal's Blu-ray release of Cult Classics continues with Alberto De Martino's 1974 exorcism film The Antichrist. Starring Carla Gravina, Mel Ferrer (The Island of the Fishmen), and Arthur Kennedy (Living Dead at Manchester Morgue), it hits Blu-ray in a special edition on September 11th. We have two copies to give away to our readers. Just read on and enter below…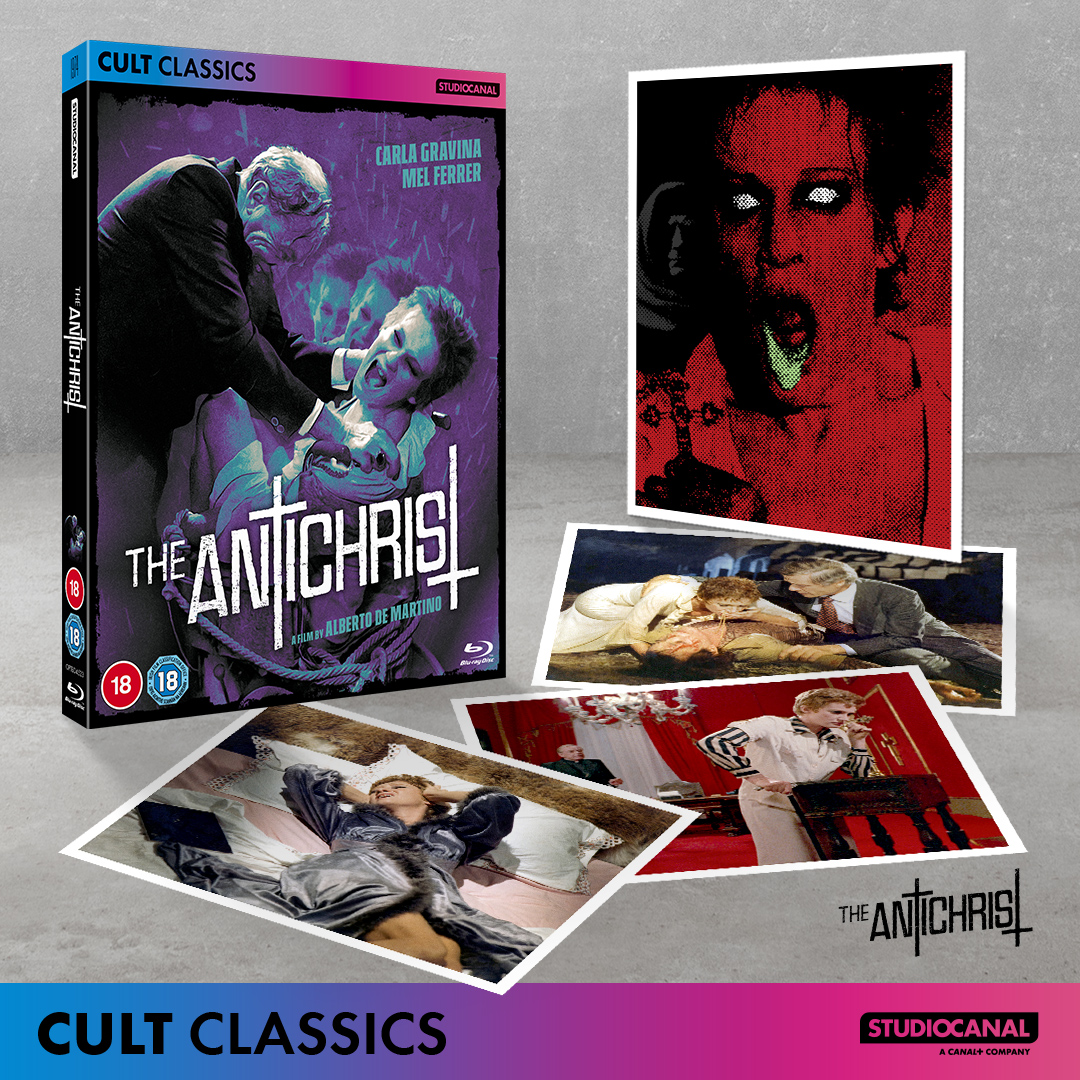 Synopsis:
A car accident caused by her father leaves the young Ippolita (Carla Gravina) paralyzed and her mother dead. Following her uncle's advice, she undergoes a hypnotic session with the intent to heal her, but it actually awakens the spirit of her ancestress, who was condemned for witchcraft.
Special Features:
BRAND NEW SACRED AND PROFANE: The Audio Recollections of Alberto De Martino
• RAISING HELL: Featuring Alberto De Martino and Ennio Morricone
• Audio Commentary with Author/Critic Lee Gambin and Critic Sally Christie
• The Tempter Opening Credits
• TV Spot
• Blu-ray edition comes with four collector's art cards
• English and Italian audio options available
The Antichrist is out now on Blu-ray.