by Martin Unsworth
Independent British film Isaac gets its world premiere at this year's Pigeon Shrine FrightFest as part of the New Blood strand. The film stars STARBURST Fantasy Award-winner for Best Performance Johnny Vivash and Kathryn Louise as a couple who enrol into a trial that involves raising a child created with genetic engineering. Genre legend Catriona MacColl plays the doctor working for the GM company. We caught up with her while the movie was being shot to find out more about her character and more…
STARBURST: What can you tell us about Isaac?
Catriona MacColl: Well, I can tell you that it is quite an ambitious project for a first film, but [writer/director] Tariq Sayed seems to be pulling it off! It's a horror film, but it's disturbingly close to home, despite the fact that it's slightly futuristic – it could be possible. There's no gore as such. There are some special effects, though. It's psychologically terrifying, let's put it like that. There were several reasons why I wanted to do it. The first one is that it's very, very good. Secondly, the subject matter and the part that was offered to me. She's a tough lady at the top of the game as a scientist, and it's a challenging part to play.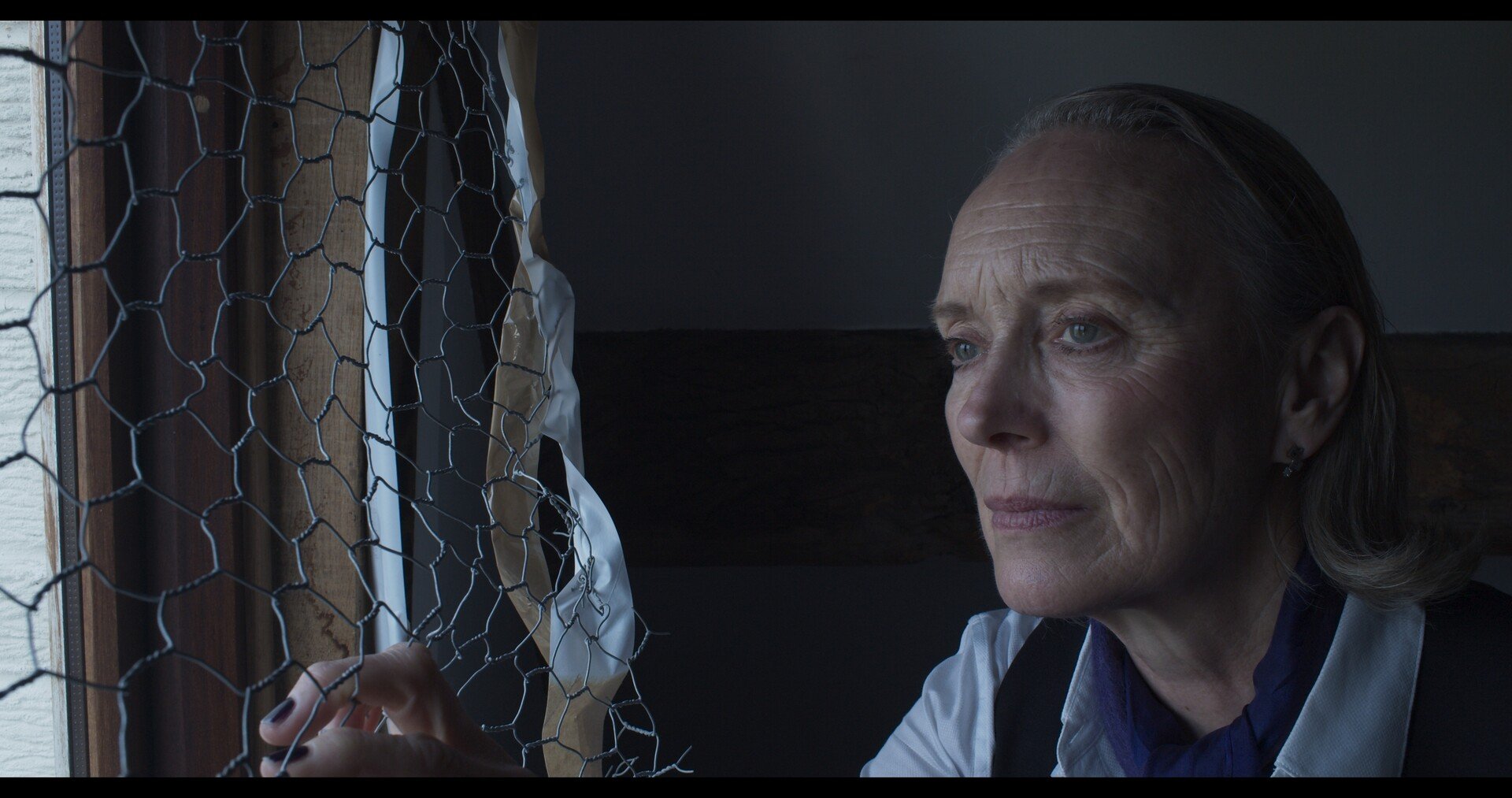 How did you how do you approach this character?
As I grow older, I tend to be playing like this more and more. I don't want to get give away too much of the story, but she's fairly awesome and frightening from right when she appears, just through what she's saying. It's in a very cold and seductively calculating way. She is, nevertheless, a doctor, and I have approached the way she looks is terribly important. I had a discussion with Tariq about that. He had a very clear idea of what he wanted her to look like. He gave me the idea that helped me compose the part. I trust myself to be able to play those parts quite well and to be able to have a ball. So I went with my intuition. It seems to be right from what I've understood. Tariq seems to be happy with it! So hopefully, I've done it right!
Most people will know you from the Fulci films and the like – do you feel your presence brings a level of gravitas to the film?
Quite possibly. I guess I am known as a 'cult' actor, but it's thrilling for me that these young directors want to work with me and that I represent something. I don't mind at all if I just do short films at this point in my life. There's a fresh energy to working with the younger generation. I feel I'm helping the younger generation to get off the ground, and that's very exciting because they're going to be the filmmakers of tomorrow.
Isaac gets its world premiere at Pigeon Shrine FrightFest on Saturday, August 26th. You can buy tickets here.