The annual Pigeon Shrine Halloween event takes place on Friday, October 27th and Saturday, October 28th, and the line-up has been unveiled with nine UK premieres.
Opening proceedings on Friday is Sam Clemens' feature debut, The Waterhouse. Sam is the son of the legendary writer/director Brian Clemens (The Avengers) and will be attending with the cast.
Next up is another debut, this time from James Morris. He Never Left is a Halloween-based slasher. Rounding up Friday is Maria, and Argentinian revenge horror from Gabriel Grieco.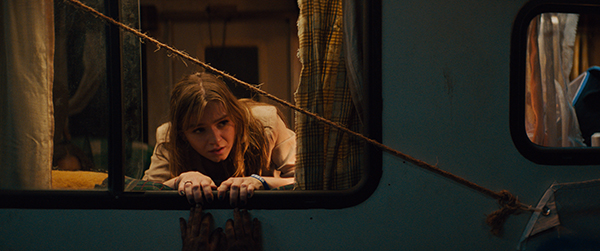 Saturday kicks off with flesh-eating horror-musical Eldritch USA, and co-director Ryan Smith will be there to introduce it. Teresa Sutherland's feature debut Lovely, Dark And Deep is a mix of folk horror and psychodrama.
Danish thriller Superposition is a twist-heavy, spooky flick from Karoline Lyngbye. This is followed by Hood Witch, from French director Said Belktibia. One not to miss is the eagerly awaited The Last Video Store, which promises to be The Monster Squad meets Clerks.
Topping the night off is the world premiere of the ghostly thriller Blue Light, directed by Andy Fickman (Heathers: The Musical).
Alan Jones, FrightFest co-director, said: "We're thrilled to announce our Halloween 2-day extravaganza. We've assembled nine new genre titles to make this year's Halloween event a happy haunting ground with all treats – no tricks – to satisfy your jaundiced appetites".
Passes and tickets go on sale at noon on Saturday, September 30th. 
Prices: Two-day pass – £70 | Friday 27th day pass – £35 | Saturday 28th Day pass – £55
Single tickets – £15
All tickets are subject to ticket costs.
To book, head to: https://www.frightfest.co.uk/Halloween2023/frightfesthalloween.html (Online booking only)